Skip to Content
Checklist for Planning the Perfect Spring Event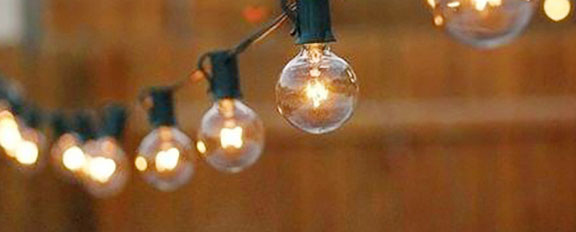 It may not feel like it right now, but sooner than we think the outside temperature will warm up, the sun will come out, and people will be ready to mingle at outdoor spring events! Now is the time to get those events planned and on the calendar. Outdoor events will continue to be the safest way to socialize for the unforeseeable future. So use this event planning checklist to ensure you don't skip any of the fine details that are necessary for planning the perfect spring outdoor event.

Venue
Choosing an event venue is one of the most important decisions in planning an event, as the venue will set the whole tone. Ask venues under consideration for pictures of past events and references. Also, ask for a list of restrictions upfront. You want to know limitations concerning decorations, photography/videography, alcohol, outside food, and bringing in other vendors before making a decision. On the flip side, you need to find out what is included in the venue, because this can give you a better idea of which other vendors you actually need to hire.
Theme
Choosing a theme will make the design and planning process easier. Once you have a theme, select invitations, decorations, place settings, entertainment, and food that will best showcase your idea. The possibilities are endless!
Setting
The setting will definitely be determined by the type of event you are planning, but there are a few things that all outdoor events will benefit from. Tenting eliminates the threat of weather while allowing you to take advantage of the beautiful outdoor environment. Tables and chairs provide a comfortable atmosphere giving guests a place to rest, catch up with each other, and partake of food and drink in peace. Flooring and staging are the foundation of any event as your guests' safety depend on a well-planned and accurately installed floor and stage system. If you are expecting a large group and the area doesn't have accessible restrooms, your best bet is portable restrooms and wash stations. As a general rule, make sure you have at least one restroom for each 50 event attendees, especially if the event involves food and alcohol.
Main Attraction
Make a plan for all the electrical, technical, and audio/visual needs of your main event. Depending on the type of event you are planning, these needs could require professional help or be minimal. But it does need to be thoroughly evaluated so there are not any loose ends and you don't end up fixing technical issues in front of an audience.
Food
Ensure that food and drinks are weather-ready and set it up in a covered area. Choosing a caterer who has experience with catering outdoor events is a must. They will be able to help you decide what food is best for your particular event and they will know how to keep it fresh and safe for your guests.
Memories
Set up a place or multiple spots for guests to take photos. Your guests will love being able to take these memories home at the end of the evening.
What is your life is worthy of celebration this spring? At TCS Event Rentals, we are committed to supplying your special event with well-maintained, clean, quality equipment and providing dependable delivery. Let us know how we can help you take the guesswork out of hosting an outdoor event this spring.