Skip to Content
Sanitation Rentals in NC
At TCS Event Rentals, we believe in providing our customers with the best quality materials and rentals possible. We offer plenty of options, as well, and our 12-acre facility is fully stocked with all the materials you need to get started. We offer restroom comfort stations and wash and sanitation systems galore, and you can be certain they will provide you with what you need to have a successful event.
Choose From Our Wide Variety of Sanitation Stations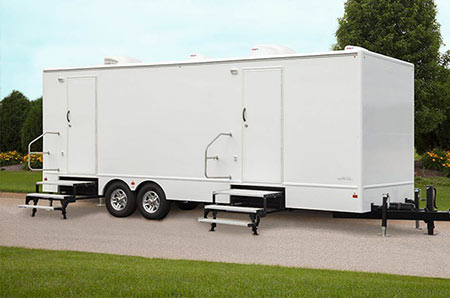 The Executive
Luxurious Comfort and Low Maintenance. When it comes to mobile restrooms, few are as luxurious as this one. It features eye-popping and stunning features, such as quartz counters, louvered doors, wall treatments, and stainless-steel sinks. If you want your guests to enjoy relaxation, then The Executive is the right comfort station for you.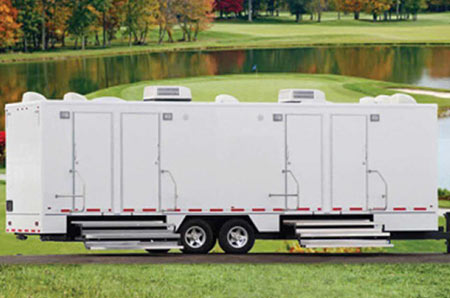 The Carolinian
Green Design Elements and a Roomy Interior. The Carolinian features a range of comfortable elements, including a roomy interior, simulated hardwood floors, simulated marble wall finishes, oak wood cabinet bases, and wall trim, black granite countertops, and much more. It is an environmentally friendly unit that conserves resources.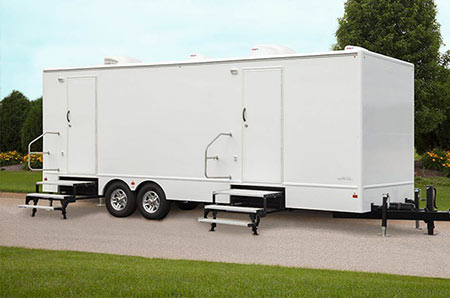 The Liberty
Waterproof and Durable Comfort Stations. Lightweight, spacious, and beautiful, The Liberty is the perfect comfort station for your event. In the ladies' area, there are five spacious stalls and a twin-basin stainless-steel vanity. The men's area features two private stalls and three wall-hung urinals. Each features comforting distressed lighting and other calming features.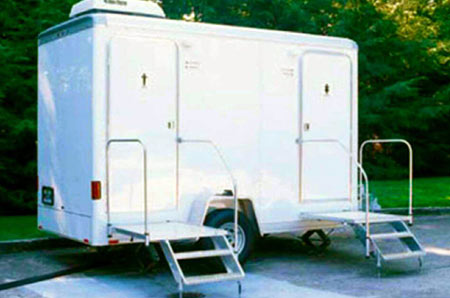 The Comfort Elite Series
An Upscaled Take On Portable Toilets. In a time where elevated hygiene is a must, our Comfort Elite II is the perfect solution. It provides a new take on portable toilets that emphasize comfort – but more importantly – cleanliness. They are logical and economical and a perfect option for an event on a budget.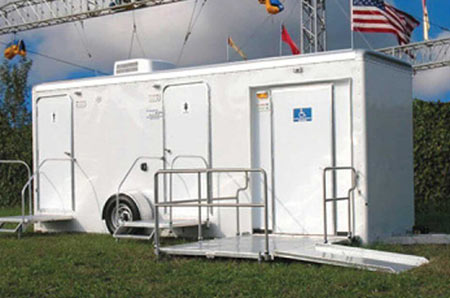 Comfort Elite ADA+2
Accommodating to Those With Disabilities. Like the other Comfort Elite option, this one emphasizes hygiene. But it is also compliant with Americans with Disabilities Act stipulations. Not only is it ADA accessible, but it complies with regulations in not only North Carolina but all 50 states.
Contact TCS Event Rentals Today
Regardless of your sanitation needs, you can count on TCS Event Rentals to deliver high-quality solutions that accommodate your needs. And we also have you covered on virtually anything else your event needs – from bleachers and crowd control to tables and chairs. Our unparalleled customer support is why we are so trusted in the industry and why you can place your trust in us.
Contact TCS Event Rentals Today