Skip to Content
We Offer a World of Possibilities
At TCS Event Rentals, we commit ourselves to supply you with what you need to host any size event. Our products are clean, well-maintained, and durable, ensuring they stand the test of time and satisfy our customer needs. More importantly, we offer dependable delivery, ensuring your event is successful right from the start. We accomplish our goals through our 35 years of experience and our unwavering dedication to quality. We offer luxurious and fancy accommodations of all kinds, including chairs, tables, staging, tents, floors, bleachers, heating and cooling, linens, and much more. And we do so throughout the country.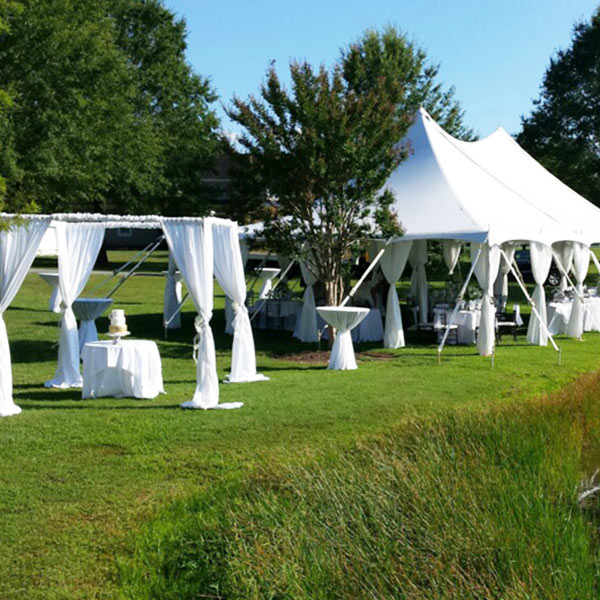 We Handle Intimate Events
We pride ourselves on our flexibility. If you are planning an intimate gathering, then we can adapt to your needs and provide the event rentals you require for a successful affair. Over the years we have served small weddings, company picnics, family reunions, and more. Think big on your next small gathering. You won't regret it.
12 Acres of Outstanding and Top-Quality Products
We house our products at our state of the art facility that sits on a 12-acre property. On that property lies two massive warehouses. That's where you can find endless variations of party supplies. We have a product meeting showroom and corporate offices and an inventory that exceeds 100,000 chairs, over 3,000 tables, and more than 25,000 square feet of staging, among other things. Even better, we can mobilize quickly because we have our own fleet of delivery trucks and tractor trailers for delivery anywhere!
Our Team Can Make Planning a Large Event Easier
Logistics can be challenging when planning a large event. Whether it is a wedding or a high school graduation, you must consider seating, tenting, sanitation, and seemingly thousands of additional concerns. We offer the rentals you need to make your event a success. Whether in the form of a massive tent or staging, we have you covered.
Contact TCS Event Rentals Today