Skip to Content
20 Questions to Ask Before Choosing an Event Venue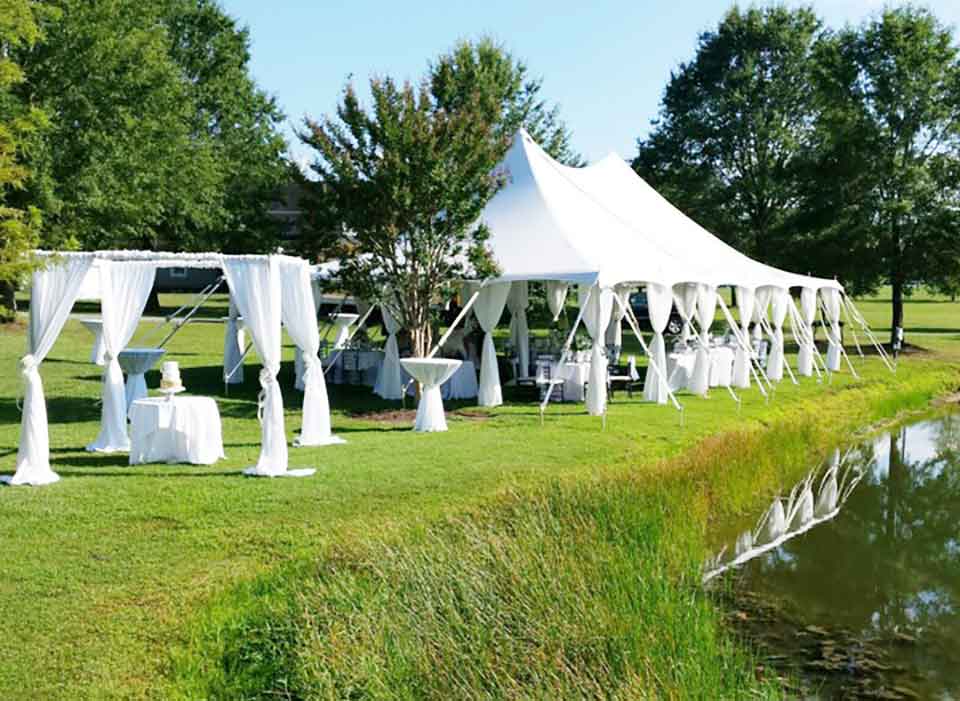 Hiring a planner and choosing a North Carolina event venue should be at the top of your event to-do list as these decisions will affect many of the other event planning decisions going forward. Of course, the quest for the perfect venue can feel like a roller coaster at times. Once you have narrowed down your list to a few top choices, get answers to the questions below to help you make your final decision.
Event Venue Logistics
Are the specific dates you are looking for available? If not, are there alternative dates available that will work for your event? Does the cost change based on the date(s) chosen? Is there a waitlist for dates? How far in advance can you reserve a date?
Including staff and vendors, how many people can the event space hold? Are there separate spaces/capacities for different areas of the venue?
What is the cost? It is very important to ask about all the charges and fees that might be associated with a venue. You never know what may or may not be included in a venue. You also never know what could be considered an additional charge. Small fees can add up quickly and could make a huge difference in the total cost of choosing one venue over another.
What forms of payment are accepted and how is the payment structure handled?
How much is the deposit, when is it due, and is it refundable?
Are there any packages offered to save money?
What is the cancellation policy? Cancellation terms can vary enormously from venue to venue.
How much time is allotted for set up and take down? Check the hours that the venue will be available for deliveries, setup, and decoration.
In what capacity will the venue staff be involved? Who would be your point of contact?
What are the venue restrictions (decor, noise, etc.)? Restrictions may be due to zoning laws, space restrictions, or for any number of other reasons. It is best to know at the onset.
Event Venue Amenities
Is there enough accessible parking? Is it on-site? Is valet available?
How many restrooms are available for guests?
If you are considering an outdoor venue, what is the weather contingency plan?
Do you have staff available for event technology or can you bring your own technicians? What about technical equipment, is that provided?
How secure is the venue and do they provide security personnel?
Event Venue Vendors
What vendors do you partner with? Do you have a preferred list?
Can we hire our own vendors? If so, is there an extra charge? Are there limitations or guidelines we need to meet when bringing in other vendors? What space and equipment would be available to them?
Are there restrictions on food or alcohol?
What will the decor of the venue look like in the season of your event? Are you allowed to bring in decor to supplement what is provided?
What are you expected to supply on your own?
Above all else, before you decide on a venue, check references and do an in-person tour. Pictures are helpful to narrow down options, but it is always better to visit in person to make sure the venue is up to your standards. An event planner can attend tours with you and give professional insights to help make that final decision. As always, TCS Event Rentals is available to supply your special event with well-maintained, clean, quality equipment!